Converting Trial to Full Version
Get Full Version
The trial version of Sound for Remote Desktop Server has some limitations such as a time trial. Once you have purchased the license, a license key will be sent to you to unlock the software for full use.
No time trial.
Maximum number of sessions using sound redirection is allowed (depending on the license).
Access to support. Receive e-mail responses as quickly as possible.
Support FabulaTech. Help us to continue the production of latest communications innovations.
All possible payment ways are accepted (credit cards, purchase orders, checks, mail, phone, fax orders, wire transfer).

Convert Trial to Full Version
1. Open email containing the license key.
2. Select the license key (including --BEGIN and --END lines) and copy it to the Windows clipboard.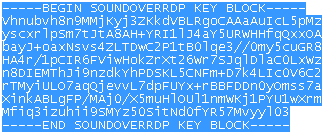 3. Select Enter License Key… from the list in the tray context menu.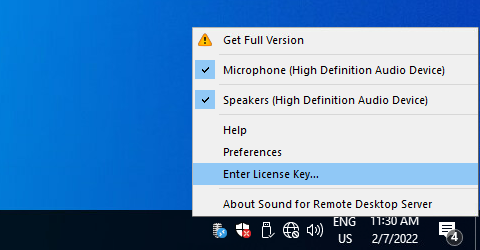 License key will be pasted from the clipboard automatically.